August 4, 2009
St. John Vianney
August 6, 2009
Feast of the Transfiguration of Jesus
<![if !vml]>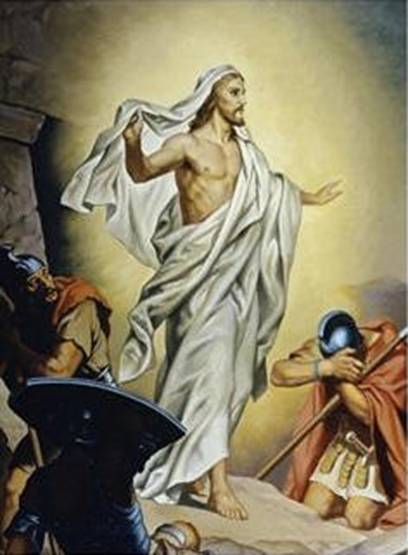 <![endif]>
Saint John Damascene (c.675-749), monk, theologian, Doctor of the Church
Homily on the Transfiguration of the Lord, 16-18; PG 96, 572

"And behold, Moses and Elijah appeared to them, conversing with him"

«A bright cloud cast a shadow over them» and the disciples were seized with fear when they saw Jesus, the Savior, together with Moses and Elijah in the cloud. It is true that, when Moses saw God in former times, he entered into the divine cloud (Ex 24,18), thus making it clear that the Law was no more than a shadow. Listen to what Saint Paul says: «The Law has only a shadow of the good things to come, and not the very image of them,» (Heb 10,1).

In those days Israel «could not look intently at the face of Moses because of the glory that was going to fade» (2Cor 3,7). «But all of us, gazing with unveiled face on the glory of the Lord, are being transformed into the same image from glory to glory, as from the Lord who is the Spirit» (v.18). And so the cloud that overshadowed the disciples was a cloud, not of darkness, but of light. Indeed, «the mystery hidden from ages and from generations past has been manifested» (Col 1,26) and endless, everlasting glory has been revealed. That is why Moses and Elijah, standing at our Savior's side, personified the Law and the Prophets. The one whom the Law and the Prophets foretold is, in truth, Jesus, the giver of life.

Moses also stands for the assembly of the saints who fell asleep in former times (Dt 34,5) and Elijah, the living (2Kgs 2,11), since the transfigured Jesus is Lord both of the living and the dead. And Moses has at last entered the Promised Land since Jesus is the one who takes us there. Whereas, formerly, Moses had only seen the promised inheritance from afar (Dt 34,4), today he sees it clearly.
August 8, 2009
St. Dominic
<![if !vml]>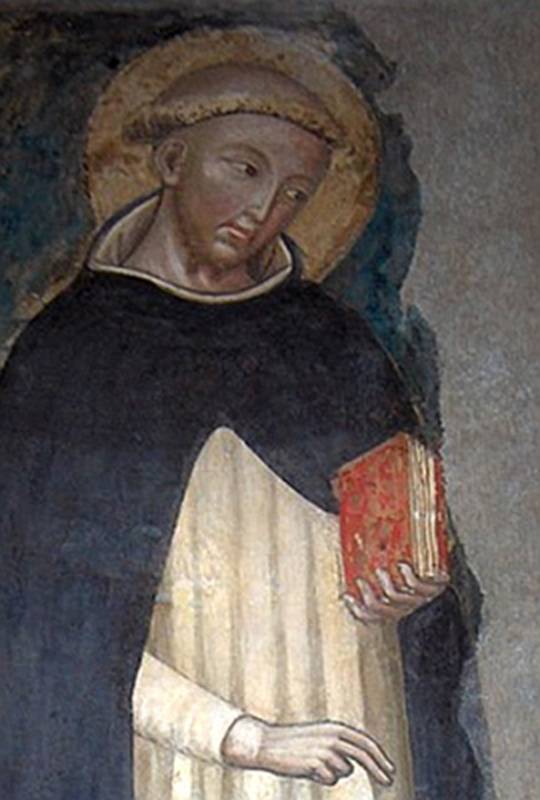 <![endif]>
August 11, 2009
Saint Claire of Assisi
<![if !vml]>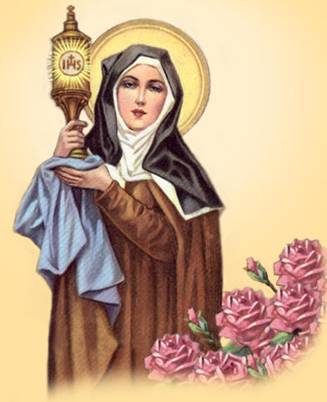 <![endif]>

EWTN'S
The Memorial of St. Claire of Assisi
Clare loved music and well-composed sermons. She was humble, merciful, charming, optimistic, and chivalrous. She would get up late at night to tuck in her sisters who'd kicked off their covers. She daily meditated on the Passion. When she learned of the Franciscan martyrs in Morrocco in 1221, she tried to go there to give her own life for God, but was restrained. Once when her convent was about to be attacked, she displayed the Sacrament in a monstrace at the convent gates, and prayed before it; the attackers left.

Toward the end of her life, when the was too ill to attend Mass, an image of the service would display on the wall of her cell; thus her patronage of television. She was ever the close friend and spiritual student of Francis, who apparently led her soul into the light.

Patron Saint of....
embroiderers, eye disease, eyes, gilders, goldsmiths, gold workers, good weather, laundry workers, needle workers, Santa Clara Indian Pueblo, telegraphs, telephones, television, television writers

Prayer
Go forth in peace, for you have followed the good road. Go forth without fear, for he who created you has made you holy, has always protected you, and loves you as a mother. Blessed be you, my God, for having created me.
- Saint Clare of Assisi
August 14, 2009
Saint Maximillan Kolbe
<![if !vml]>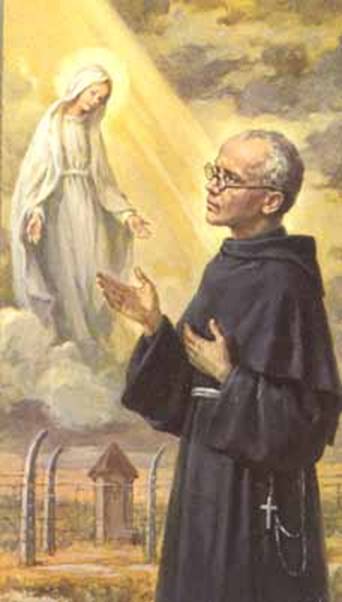 <![endif]>
Priest, Martyr
Patronage
drug addiction, drug addicts, families, imprisoned people,
journalists, political prisoners, prisoners, pro-life movement
Feast of the Assumption
August 15, 2009

<![if !vml]>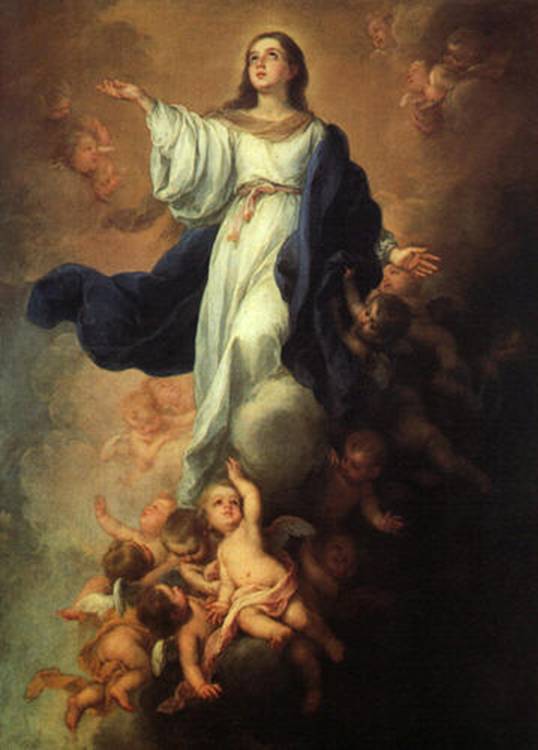 <![endif]>
Prayers in Honor of Our Lady's Assumption
O almighty and eternal God, You assumed into heaven, body and soul, the Immaculate Virgin Mary, Mother of Your Son. Grant, through her intercession, that we may ever long for You and one day be brought to the glory of the resurrection. We ask this through Christ Our Lord. Amen.
Our Father - Hail Mary - Glory be to the Father.
Queen, assumed into heaven, pray for us.
Feast of the Queenship of Mary
August 22, 2009
<![if !vml]>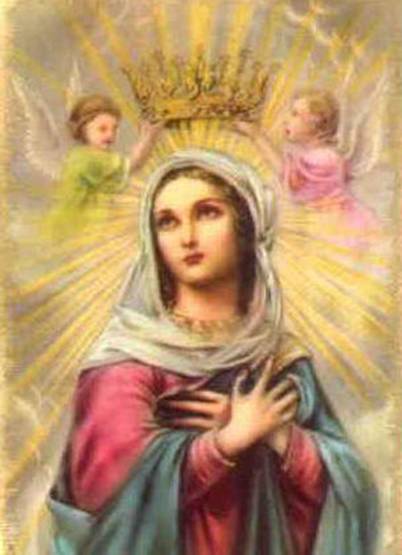 <![endif]>
Mary Queen of the Apostles, Novena and Chaplet
Hail, Holy Queen, Mother of Mercy; hail, our life, our sweetness and our hope. To thee do we cry, poor banished children of Eve; to thee do we sigh, mourning and weeping in this vale of tears. Turn then, most gracious Advocate, thine eyes of mercy towards us and, after this our exile, shown unto us the blessed fruit of thy womb, Jesus.
O clement, O loving, O sweet Virgin Mary. Amen.
<![if !vml]>

<![endif]>
Prayer to Mary, Queen of the Home
O Blessed Virgin Mary, you are the Mother and Queen of every Christian family. When you conceived and gave birth to Jesus, human motherhood reached its greatest achievement. From the time of the Annunciation you were the living chalice of the Son of God made Man. You are the Queen of the home. As a woman of faith, you inspire all mothers to transmit faith to their children.
Watch over our families. Let the children learn free and loving obedience inspired by your obedience to God. Let parents learn dedication and selflessness based on your unselfish attitude. Let all families honor you and remain devoted to you so that they may be held together by your example and your intercession. Amen.
<![if !vml]>

<![endif]>
Novena to Mary, Queen of All Hearts
O Mary, Queen of All Hearts, Advocate of the most hopeless cases; Mother most pure, most compassionate; Mother of Divine Love, full of divine light, we confide to your care the favors which we ask of you today.
Consider our misery, our tears, our interior trials and sufferings. We know that you can help us through the merits of your Divine Son, Jesus. We promise, if our prayers are heard, to spread your glory by making you known under the title of "Mary, Queen of All Hearts, Queen of the Universe."
Grant, we beseech you, hear our prayers, for every day you give us so many proofs of your love and intercession to heal both body and soul. We hope against all hope; ask Jesus to cure us, pardon us, and grant us final perseverance.
(Repeat 3 times) O Mary, Queen of All Hearts, help us; we have confidence in you.

prayer taken from "Queen of All Hearts" May-June, 2005 magazine; published by Montfort Missionaries
August 27, 2009
Saint Monica
<![if !vml]>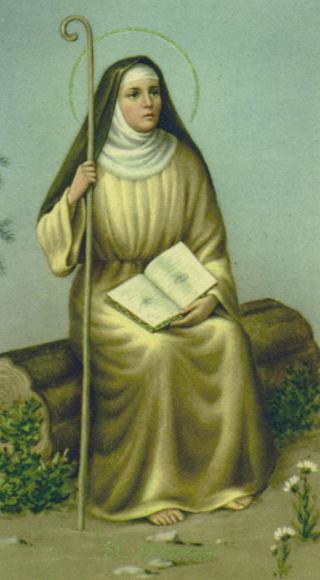 <![endif]>
Prayer to Saint Monica
Exemplary Mother of the great Augustine, you perseveringly pursued your wayward son not with wild threats but with prayerful cries to heaven. Intercede for all mothers in our day so that they may learn to draw their children to God. Teach them how to remain close to their children, even the prodigal sons and daughters who have sadly gone astray. Amen.
August 28, 2009
Saint Augustine
<![if !vml]>

<![endif]>
If you see that you have not yet suffered tribulations, consider it certain that you have not begun to be a true servant of God; for Saint Paul says plainly that all who chose to live piously in Christ, shall suffer persecutions. Saint Augustine