Mary Pages Award

for beautiful Christian work, received
March 21, 2007 by Leo De Bondt
Grandpa Leo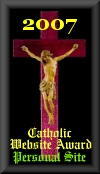 2007 Catholic Website Award
for Personal Sites
Received
June 3, 2007
by St. Charles Borromeo
Catholic Church
Congratulations! I am delighted to inform you that your
website Prayer Flowers has merited the following awards,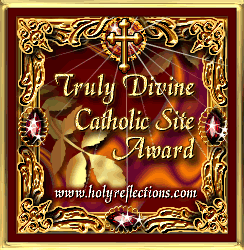 "Truly Divine Catholic Site Award"
and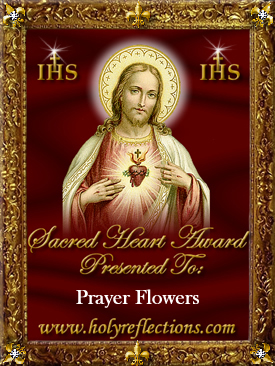 "Sacred Heart Award"
from Holy Reflections. May your missionary work
and website be forever blessed.
Congratulations! PrayTheRosary Web Apostolate
is pleased to honor your work on
"God's Flower Garden"
by presenting three of our prestigious Awards
by means of this Award Letter.

For overall excellence in Catholic and Marian Content,
we present our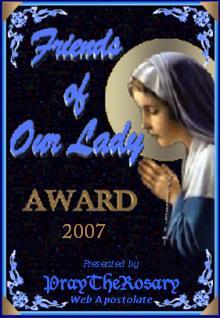 Friends of Our Lady Award 2007
For comprehensive Catholic content, graphics,
and ease of navigation, we present our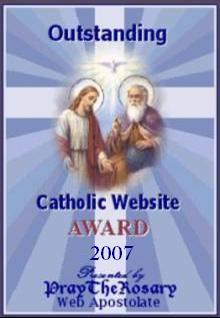 Outstanding Catholic Website Award 2007
For the support you offer through your
service ministry, we present our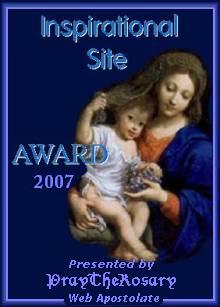 Inspirational Site Award 2007


Again congratulations on creating
and maintaining an outstanding website.
May God bless you and your work
on the internet, and give it great increase.
Yours truly, in the service of Our Lady,
PrayTheRosary Web Apostolate

www.praytherosarywa.com